Watching the world transition into the digital age over the last decade has been nothing short of surreal. From entire families gathering around a single radio to listen to the results of a sporting event to everyone watching it separately from their smartphones, isn't it strange how times have changed?
We as a society have made Information Technology the focal point of our attention. And this attention has naturally followed through every sector of our industry. While every other industry has started accepting the reality of the digital age, the healthcare industry is yet to feel the brisk impact of digitization.
But with the improving results and decreasing cost of technology, healthcare's march towards a digital outlook has already begun and at the center of this advancement is Remote Patient Monitoring (RPM). Let me take you on a journey to discover what RPMs are and why they are the future of technology in healthcare.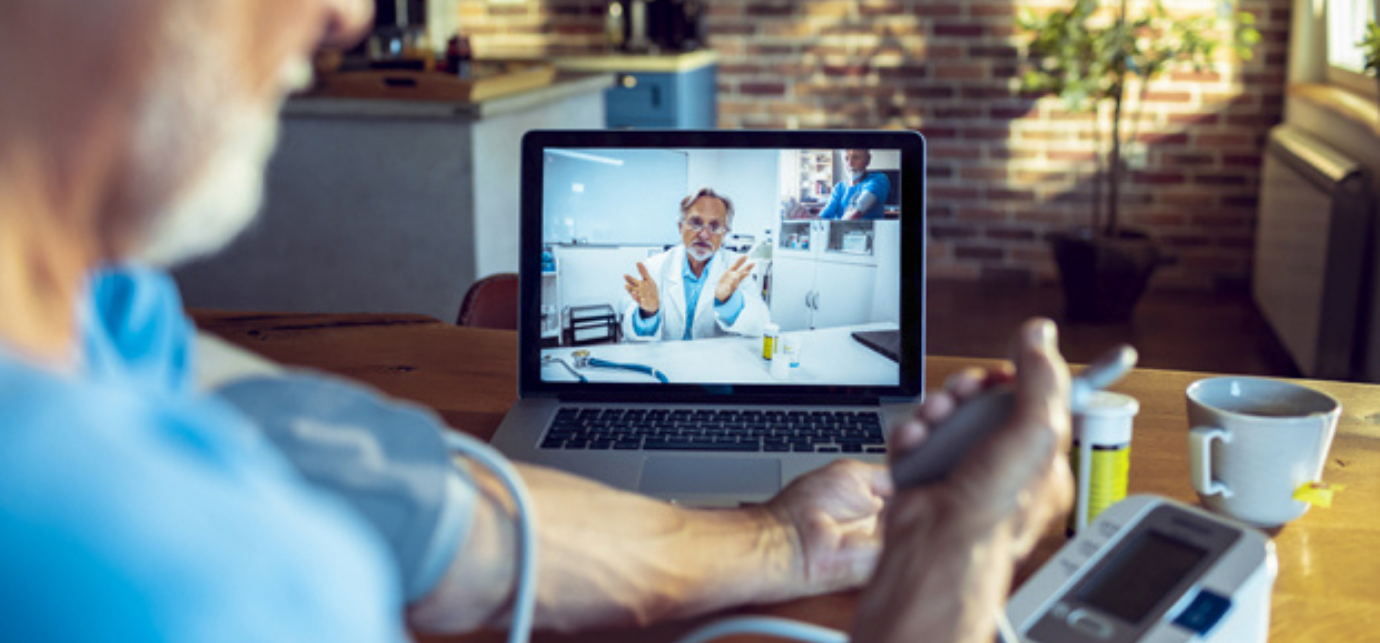 What is Remote Patient Monitoring (RPM)?
Remote Patient Monitoring is a method to bring healthcare services to your doorstep. RPM uses cutting-edge technology to observe a patient's health vitals in a virtual setting instead of the familiar setting of a hospital. A standard Remote Patient Monitoring device establishes a direct line of communication between the patients and doctors. It transmits the patient's information to the doctor with occasional reports and suggestions.
The inception of RPM dates back to 1967. Physicians started to transmit EKGs over the telephone, which was almost unimaginable at the time. And as the technology improved, sending X-Rays became a routine. Fast forward to 1990, the emergence of the internet left the old days of telemedicine behind. Sending MRI and CT scans, X-Rays and EKGs became incredibly easy even though it was unheard of at the time. RPM has come a long way since then. Remote Patient Monitoring systems of 2021 are much more than sending lab data and reports. They allow patients to receive quality treatment from their homes. They are opening up so many new avenues for both Patients and Physicians. And it won't be wrong if we call RPM the holy grail of healthcare technology.
As of 2021, Almost 10% of the total population of the USA regularly use Remote Patient Monitoring Devices. This percentage saw a sudden upward spike when the world got hit with Covid-19. With social distancing as crucial as ever, RPM showed the ability to adapt when treating large numbers of patients from the comfort of their homes. This advancement has resulted in better availability of hospital beds and stopped the spread of Covid-19.
Types of RPM Devices:
Several different Remote Patient Monitoring devices are used for various conditions and diseases. Several readily used devices in Remote Patient Monitoring are listed below:
1. Blood Pressure Monitoring:
A blood pressure monitor is another commonly used device in households. While similar to the one that we use, this Remote Patient Monitoring device sends the data to the doctor via Bluetooth.
Day-to-day blood pressure monitoring can help in conditions like hypertension and diabetes and determine a patient's blood flow pattern throughout the day. It can also differentiate between a person's Blood pressure level at home and work.
2. Blood Glucose Monitoring Device:
Blood sugar levels are critical for patients suffering from Type-1 and Type-2 diabetes. This Remote Patient Monitoring system sends real-time data to the doctors to review the patient's condition. A glucometer is a very standard device for diabetes.
But, a Remote Patient Monitoring based Glucometer helps the doctor determine how the patient's blood sugar reacts to a specific diet or medication. The doctor can then select the appropriate follow-up to the patient's condition.
3. Weight Monitoring Device:
Obesity is one of the biggest problems in the United States. According to a study, almost half of America's population is considered obese, and this condition can lead to several other life-threatening diseases. A weight monitoring system equipped with a Bluetooth scale helps physicians that are helping patients in losing weight.
This system identifies weight loss or gain trends and sets goals for the patient. Any excessive increase or decrease in weight triggers an alert to the physician to any tragedies.
4. Pulse Oximeter:
Pulse Oximeter is a small clip that typically attaches to your finger or earlobes to measure the patient's oxygen levels. And as the name suggests, this device can also determine a patient's pulse.
A Remote Patient Monitoring based Pulse Oximeter can be especially useful if someone suffers from Covid-19. The Oximeter can be essential to catch lower oxygen levels quickly and alert the patient and doctor to take appropriate action.
5. Thermometer:
The thermometer is the most commonly used healthcare device in standard households. A Thermometer equipped with Bluetooth will deliver accurate and quick information to the doctor regarding the patient's body temperature. A fever is a prevalent condition, and numerous people suffer from it daily.
A Remote Patient Monitoring device, in this case, can eliminate the hassle of visiting the doctor and still share your information with the doctor directly. Among other factors, High Fever is also a symptom of Covid-19, and this device can help the doctor determine if the patient is Covid-19 positive.
6. Spirometer:
A remote spirometer carefully monitors a patient's lung condition and if the patient is facing any breathing problems. Remote Spirometers have skyrocketed in demand and popularity because of the rise in Covid-19.
Since Covid-19 is primarily a respiratory condition, a remote spirometer can prove to be a lifesaver for a patient suffering from Covid-19. Safety Protocols surrounding Covid-19 can also be avoided by using a remote Spirometer without the risk of exposure for other people.
Conclusion:
We have seen a worldwide acceptance of Remote Patient Monitoring from patients and doctors alike, primarily due to the Covid-19 pandemic. And this trend is only going to proceed in an upward trajectory as we learn to adapt to a pandemic hit environment.
We at TekBoox strive to help the people in need. We have made it our mission to develop a state-of-the-art RPM system that can help you get the best possible treatment from the comfort of your home. Remote Patient Monitoring is the future, and if you want to be a part of this future, TekBoox's RPM system is your ticket. And as the dust settles on the pandemic, and then we look towards a safer future, we will discover that the benefits of Remote Patient Monitoring know no bounds.